To form govt in Punjab in few days: PML-N leaders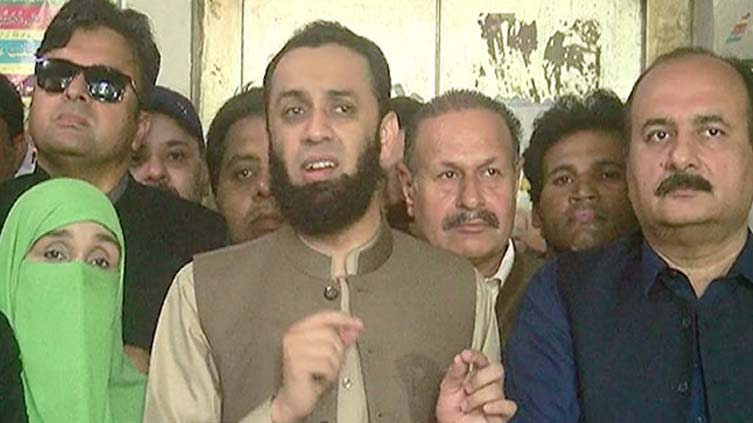 Pakistan
Tarar said that in Punjab, CM Elahi and his son Moonis Elahi are protecting Imran Khan.
LAHORE (Dunya News) - Pakistan Muslim League-Nawaz (PML-N) leaders have claimed that the party will form government in the province again and Punjab Chief Minister Chaudhry Pervaiz Elahi will be de-seated.
After appearing in Sessions Court in Lahore, special assistant to the Prime Minister (SAPM) Attaullah Tarar said that resources of Punjab government have been used for the statements against the Centre. While he added that the Punjab bureaucracy is also not willing to work with them.
While talking about the case, he said that this case is baseless and false. "We have joined the investigations ourselves while going to the police. On the other hand there is a man who is not joining the investigation in Toshankhana case. He is hidden behind the pre-arrest bail," he said, adding, that they will be defeated in this case. He also suggested Pakistan Tehreek-e-Insaf (PTI) Chairman Imran Khan to join the investigation.
Tarar went on to say that in Punjab, CM Elahi and his son Moonis Elahi are protecting Imran Khan, resources of the province are used against Army and Judiciary. He also said that the numbers in Imran Khan's public rallies is also decreasing.
On this occasion, the PML-N leader Rana Mashood accused Punjab CM Elahi that he has forgotten about the flood affectees and spending money on his people. "This province used to help everyone and now the people of this province have been ignored. Flour price in Punjab must be cheaper like we did," he said.
Rana Mashood claimed that more than 15 government MPAs are in contact with PML-N. He said that Punjab CM have stopped showing concern about the flood affectees. He said that this company won't run for a longer period.
Before this, the Sessions Court heard the case of vandalism in Punjab Assembly in which the court ordered Atta Tarar and 11 other PML-N leaders to join the investigation.
The court extended the pre-arrest bails of PML-N leaders till September 19 and ordered police to submit the record of investigation in next hearing.