PTI withdraws judicial reference against CEC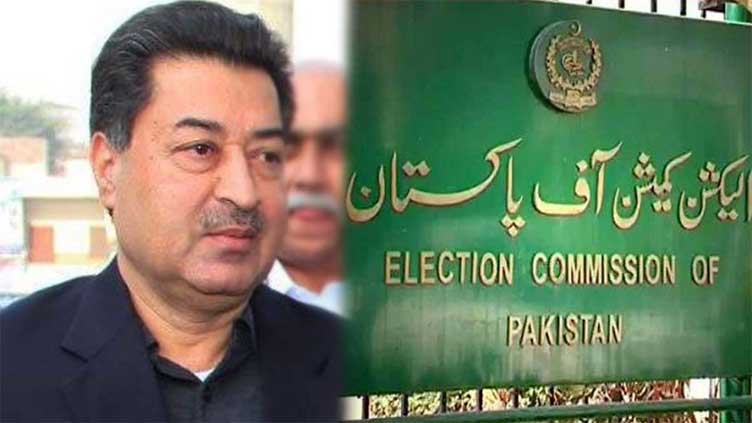 Pakistan
PTI withdraws judicial reference against CEC
ISLAMABAD (Dunya News) – Pakistan Tehreek-e-Insaf (PTI) withdrew reference filed against the Chief Election Commissioner Sikandar Sultan Raja a few hours after filing a reference in the Supreme Judicial Council to remove him from office.
Sources privy to the matter said that the decision to withdraw the reference was made immediately after reaching the reference registrar's office to highlight further legal aspects and points related to the alleged change in the ECP s verdict on prohibited funding against the PTI would be included in the reference.
It has been decided to include points to change the decision of the prohibited funding case in the reference.
Earlier today, PTI moved a reference before the Supreme Judicial Council against Chief Election Commissioner Sikandar Sultan Raja.
Two days after the announcement of the verdict by the Election Commission of Pakistan in the prohibited funding case, the reference pleaded with the SJC to order removal of the CEC on account of the "commission of continuous and deliberate misconduct".
The reference alleged that on July 29, a delegation of the Pakistan Democratic Movement (PDM) met the CEC and four other members of the ECP in his office to "pressure" him into announcing the verdict in the prohibited funding case.
It was a consequence of that meeting that the Election Commission decided to deliver the verdict on Aug 2, PTI alleged.
Thus the CEC allegedly violated his oath, the reference argued.