Nation will never forgive those who bring 'two families' into power: Imran Khan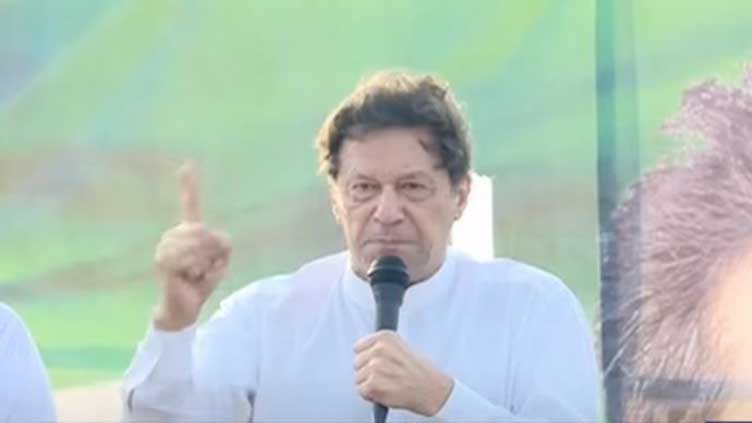 Pakistan
Nation will never forgive those who bring 'two families' into power: Imran Khan
FAISALABAD (Dunya News) – Pakistan Tehreek-e-Insaf (PTI) supremo and former Prime Minister Imran Khan on Friday said that nation will never forgive those who bring the two families [Sharif and Zardari] into power through conspiracy , and the US will use the incumbent government like 'tissue paper'.
Adressing a public rally in Chak Jhumra tehsil of Faisalabad ahead of Punjab by-elections campaign, Imran Khan said that the two families had looted the country for 30 years, and soon after taking into the power, they have robbed Rs1100b, adding that the looters have taken the NRO after coming into the power.

"The US wants such leadership in the country that follow its order and they brought them to the power for its own use," Imran said.

"We want good relations with everyone including the United States but no one's slavery is acceptable," he added.

He said the ruling PML-N has come to know through different surveys that PTI is going to win all 20 seats in the by-elections in Punjab so they will rig the election badly.
"On July 17, PTI will badly defeat the turncoats and the two families who are ruling for 30 years," the former PM said.
Imran Khan directed his party workers to guard every polling station on the polling day of the by-elections in Punjab till getting the final results on Sunday.
Watch complete speech