Zia's dictatorship mother of extremism, Kalashnikov culture: Bilawal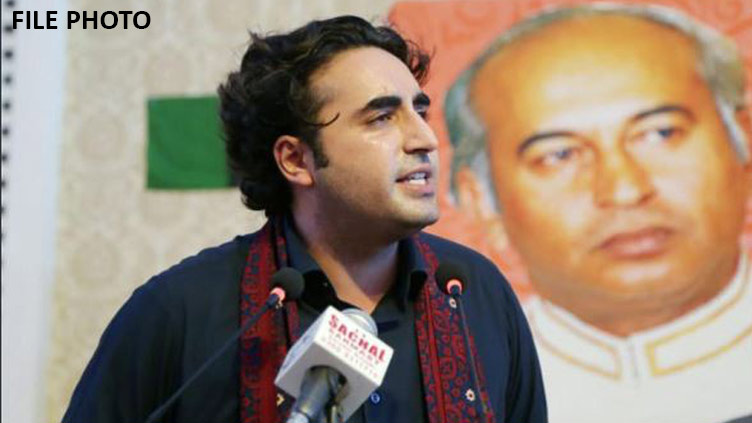 Pakistan
People of Pakistan fought valiantly against dictator General Zia and his brutal regime: Bilawal
ISLAMABAD (Dunya News) - Chairman Pakistan People's Party (PPP) and Foreign Minister Bilawal Bhutto Zardari has termed July 5, 1977 as the blackest day in the history of the Pakistani nation and said that General Zia's dictatorship is the mother of extremism, Kalashnikov and drug culture in the country.
On the occasion of the 45th anniversary of July 5, 1977, Chairman PPP further said in his message that the political, economic and social ills that Pakistan is suffering from goes back to the dark days of General Zia.
PPP Chairman Bilawal Bhutto Zardari said that the people of Pakistan fought valiantly against dictator General Zia and his brutal regime and are still struggling against his mindset and remnants.
Chairman PPP reiterated his commitment that his party would continue to play the role of defender of the constitution, democracy and parliamentary supremacy in the country, as it is, in fact, torchbearers of the ideology and vision of Quaid-e-Azam Muhammad Ali Jinnah.