Imran Khan wants institutions not to remain neutral: Bilawal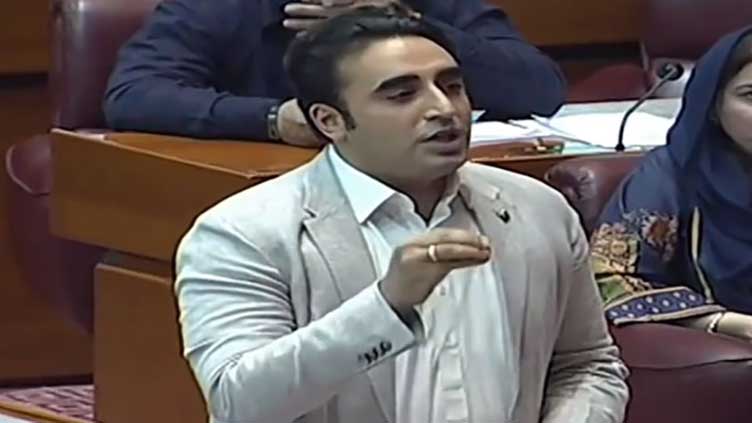 Pakistan
Imran Khan wants institutions not to remain neutral: Bilawal
ISLAMABAD (Dunya News) – Pakistan Peoples Party (PPP) Chairman and Federal Foreign Minister Bilawal Bhutto Zardari on Wednesday said that the Pakistan Tehreek-e-Insaf (PTI) Chairman Imran Khan has been running a movement based on the agenda to urge the institutions to not to remain neutral because he wants favour from them.
Addressing the National Assembly session, the PPP Chairman said that PPP has the idea of the problems being faced by the people. PPP has been fighting for democracy, transparent elections and economic rights of the people for three generations. In the past, there has even been rigging in the elections to stop PPP but still it established government.
We have faced every dictator and tyrant. PPP supporters stood firm against dictatorship, he added.
Taking a dig at Imran Khan, he said that Imran Khan had a complaint against the institutions for remaining neutral. If the institutions remain neutral then undemocratic parties like PTI cannot win, he said.
"They know they came into government by rigging in 2018", said Bilawal.
The PPP Chairman further stated that their opponents will be defeated in the Phase-II of Sindh local government elections.
"Their fear is that the institutions will not intervene and if there is no intervention, PPP will win," he said.