Govt invites PTI to participate in NA proceedings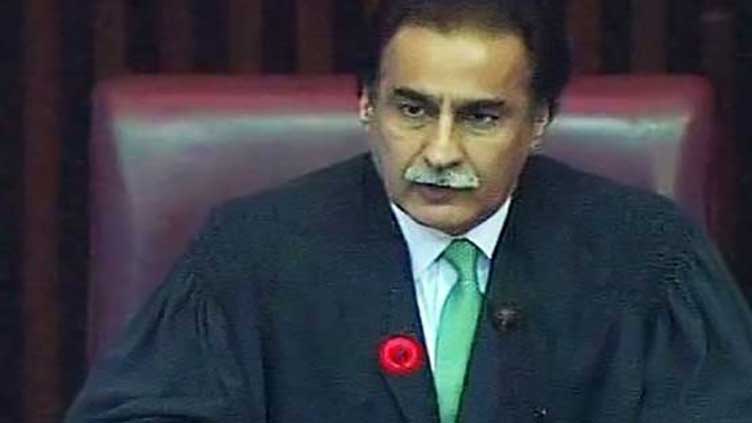 Pakistan
Govt invites PTI to participate in National Assembly proceedings
ISLAMABAD (Dunya News) - The government on Monday invited Pakistan Tehreek-e-Insaf (PTI) to take part in the proceedings of the House during the National Assembly (NA) session.
A session of the National Assembly was held under the chairmanship of Speaker Raja Pervez Ashraf.
Speaking in the session, Federal Minister Ayaz Sadiq made it clear to the PTI Chairman Imran Khan that he could not hold elections in the country by pressurizing the government. He further invited PTI to join them in the House saying that, "We invite them to the House like before. It's been enough of besmirching, now let's sit in the House."
Ayaz Sadiq further said that the notification on both NAB and election laws will be issued tomorrow. He added the President proved himself to be a PTI worker by not signing the aforementined bills.
Meanwhile, the Pakistan Muslim League-Quaid (PML-Q) leader Hussain Elahi addressing the National Assembly said where are those people who were holding protests and staging sit-ins on the petrol prices hike in the past but now they have stitched their lips over the historical inflation and petrol price hike.
Rebuking the current government, he said that Bilawal Bhutto, Maryam Nawaz, and Maulana Fazlur Rahman marched towards Islamabad but the PTI government had not stopped them. While the incumbent government brutally tortured the PTI protestors
People have understood that the current inflation is due to the 'imported government', he added.