Petrol to soar to Rs310, power tariff to go up to Rs40/unit from July: Umer Ayub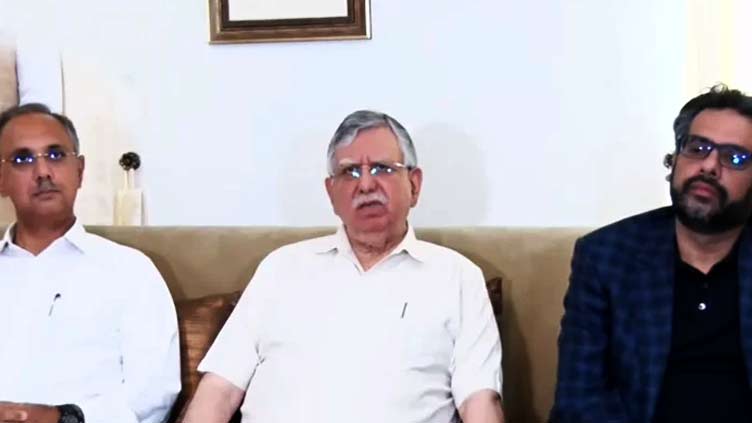 Pakistan
Petrol to soar to Rs310, power tariff to go up to Rs40/unit from July
ISLAMABAD (Dunya News) – Former federal minister and Pakistan Tehreek-e-Insaf (PTI) leader Umer Ayub said on Saturday that their government left had left the price of electricity at Rs 16 per unit that would shoot up to Rs 40 per unit next month, while the petrol price would soar to Rs 310 per liter.
Addressing a press conference flanked by former finance minister Shaukat Tarin and former spokesperson for ministry of finance Muzzamil Aslam, he said that according to the Oil and Gas Regulatory Authority, the electricity bills of poor people will increase 400 percent and those who had been paying Rs1350 bill will pay Rs3400.
"The prices of diesel and petrol will go up to Rs300 and Rs310 per litre while the price of electricity will be increased by Rs39-40 per unit with tax," he added.
Ayub said that the incumbent government is going to bring down the business community. He added that the pressure will increase on the rupee and the government will fail to meet their targets.
Terming the incumbent government 'imported', Omar Ayub said that since these people came into power, the country's banking ranking has been dropped.
Speaking on the occasion, former finance minister Shaukat Tarin said that the government shows fake figures regarding country's progress.
"Finance is a serious matter but if government gets serious about it that's matter," he said and added figures never lie. "Finance Minister Miftah Ismail presented a confused budget," he added.
Taking a dig at Miftah Ismail he said that to whom is he fooling, adding that he presented budget of deficit. "We increased the highest GDP growth rate in 30 years," he said adding that the government talked about 5 percent growth rate and in our tenure there was 6 percent growth rate. We produced highest earning resourses," he maintained.
Tarin went on to say that the current government increased taxes on banking sectors. "There were record remittances and export in PTI govt s tenure, while growth figures of the current government are suspicious," he concluded.
PTI shadow budget