FIA prepares supplementary challan against Shehbaz, Hamza in money laundering case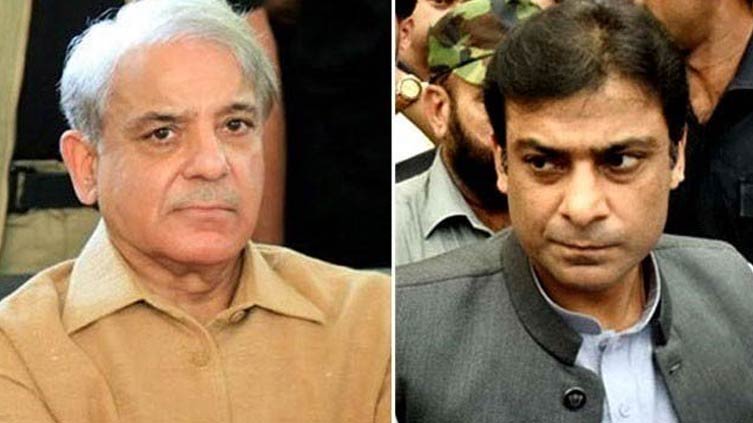 Pakistan
The supplementary challan against PM Shehbaz and CM Hamza will be submitted to the court today.
LAHORE (Dunya News) - The Federal Investigation Agency (FIA) has prepared supplementary challan against Prime Minister Shehbaz Sharif and Punjab Chief Minister Hamza Shehbaz and other in money laundering case, Dunya News reported on Friday.
The supplementary challan against Shehbaz Sharif and Hamza Shahbaz will be submitted to the court today (Saturday)
During the previous hearing, the court had directed the FIA to correct the addresses and the father's names of the accused persons and submit a supplementary challan.
It is pertinent to mention here that father's names of Salman Shehbaz, Tahir Naqvi were not mentioned while address of Maqsood Malik was incorrect in the previous challan submitted by the FIA in the court