Imran Khan can't even come to Islamabad for 6 decades: Marriyum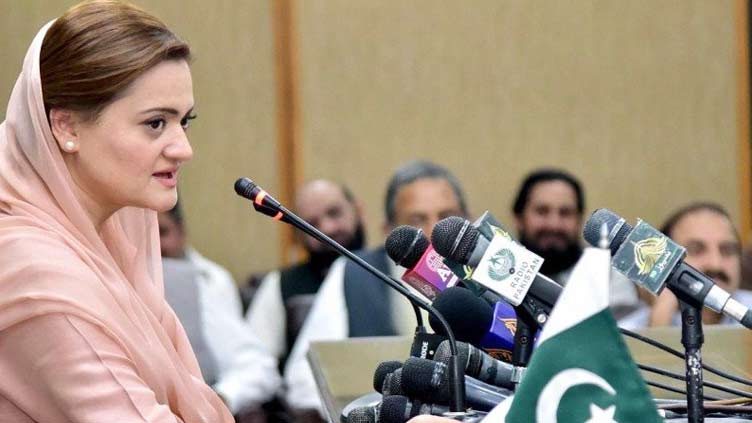 Pakistan
Imran Khan can't even come to Islamabad for 6 decades
ISLAMABAD (Dunya News) – Minister for Information and Broadcasting Marriyum Aurangzeb said on Friday that former PM and Pakistan Tehreek-e-Insaf (PTI) chairman Imran Khan shouldn't give ultimatum of six days as he cannot come to Islamabad for next six decades.
Addressing a press conference in Islamabad on Friday, she said that Imran Khan's political narratives has been buried and he himself admitted that he returned from Islamabad after losing.
Asking former PM not to threaten institution, the minister said that the neutrals have decided to remain neutral and the election will be announced after the completion of its govt's constitutional term and elections will be held according to the will of coalition government.
Marriyum Aurangzeb went on to say that the failed long march of Imran Khan has proved that public has rejected the violent politics of PTI.
Rejecting the impression that the government is depriving overseas Pakistanis from right to vote, she said government is committed to devise a transparent plan of voting process for overseas Pakistanis.
She said PTI workers has put the metro station and trees on fire and assault police officials during the so called march.
Marriyum Aurangzeb said 18 police personnel and Rangers were severely injured during the march.