Govt offers conditional permission to PTI for sit-in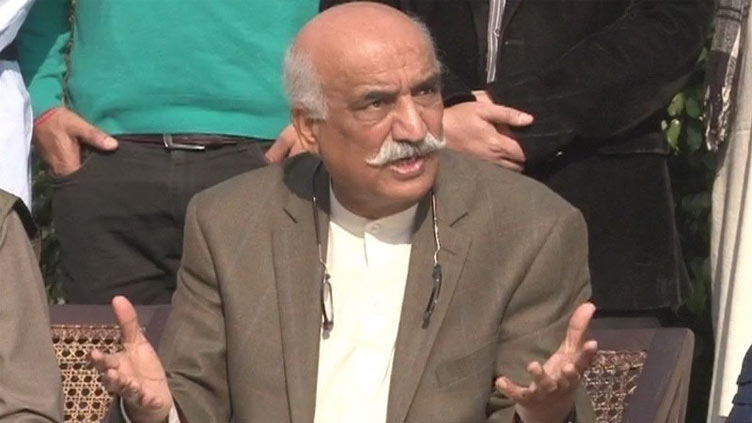 Pakistan
The PPP leader also urged PM Shehbaz to take notice of the current water crisis
ISLAMABAD (Dunya News) – The government has offered the Pakistan Tehreek-e-Insaaf (PTI) conditional permission for the Islamabad sit-in, Dunya News reported on Wednesday.
Federal Minister Khurshid Shah while talking to the media, said that if PTI decides to hold a sit-in at the allotted place then the government is ready to allow them.
Commenting on the current water crisis, Khurshid shah said the solar tube-well is useful but also dangerous because the groundwater level is decreasing and water shortage is 45 to 47 per cent at present.
He further said that "we have to work to take emergency measures on the climate change issue".
The PPP leader also urged Prime Minister Shehbaz Sharif to take notice of current water and climate issues.