Government bans import of luxury items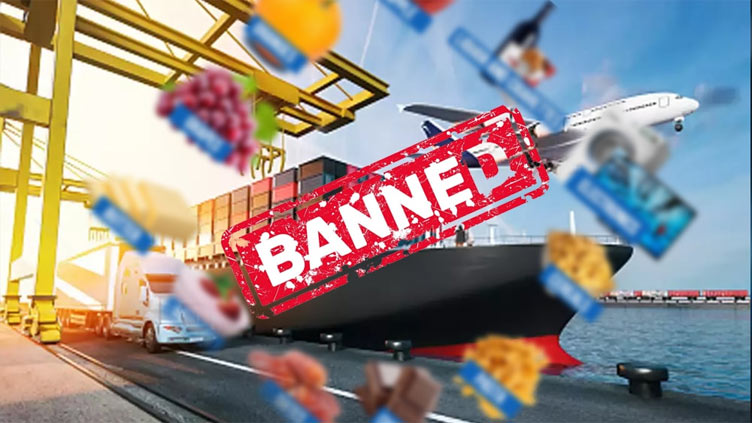 Pakistan
Marriyum said PM Shehbaz Sharif is making strenuous efforts to provide relief to the common people.
ISLAMABAD (Dunya News) – In a bid to stop devaluation of rupee, strengthen economy, and reduce country s reliance on imports, the government on Thursday imposed a ban on import of non-essential and luxury items.
Addressing a press conference in Islamabad on Thursday, she said that the country's economy has been ruined during the past four years and the rupee depreciated all-time low to Rs189 during the four years of imported government, imported advisers and spokespersons.
She said luxury imported items, including vehicles, mobile phones, home appliances, dry and fresh fruits, crockery, private weapons, decoration items, preserved and frozen food items, sanitary where, doors and windows, beauty and confectionary items.
The minister said the government is working on an emergency fiscal plan and economic management and annual impact of these steps will be around six billion dollars. She said it will also help reduce Current Account Deficit.
She said the prime objective of these measures are aimed at reducing reliance on imports and introduce export oriented policy to promote local industry in the country. She said a plan is also being prepared to promote local manufacturers so that people will be provided employment opportunities.
The minister said Prime Minister Shehbaz Sharif is making strenuous efforts to provide relief to the common people. She said those, who are questioning the performance of a four-week government, should be ashamed of this approach.
She said the dollar rate was 115 rupees when PML-N left the government, while the last government of PTI took this price to 189 rupees. She said it was former Prime Minister Nawaz Sharif, who successfully completed the IMF programme in 2015 and included Pakistan in global emerging markets. She said the last government gave unfunded subsidy on petroleum products to paralyse Pakistan s economy.
Marriyum Aurangzeb said the government is also taking measures to improve energy situation in the country.
Answering a question, Marriyum Aurangzeb said Prime Minister Shehbaz Sharif will address to the nation in a couple of days. She also made no-one can give deadline for elections, except the government, after consultation with its allies. She said anyone talking of a bloody march should keep it in mind that the law will not spare such elements.