PTI announces to approach LHC to remove Hamza as CM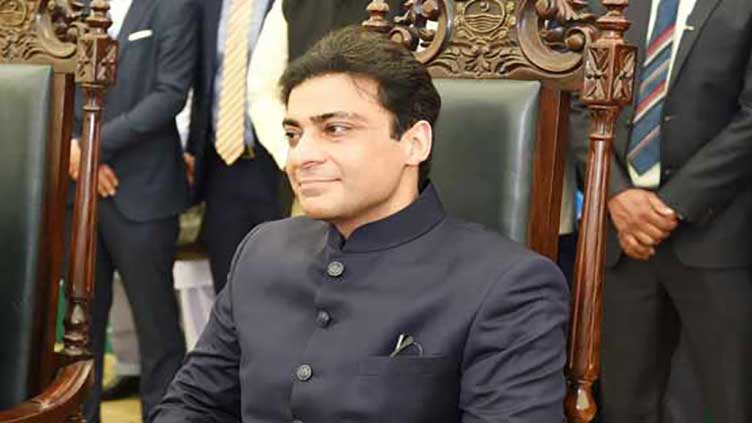 Pakistan
PTI announces to approach LHC to remove Hamza as CM
ISLAMABAD (Dunya News) - Pakistan Tehreek-e-Insaf (PTI) on Wednesday announced to approach the Lahore High Court to remove Hamza Shehbaz as Chief Minister following the opinion of the Supreme Court.
A consultative meeting was held in Zaman Park under the chairmanship of PTI Chairman and former Prime Minister Imran Khan. The meeting was attended by Fawad Chaudhry, Moonis Elahi, Sibtain Khan, Mian Mahmood Ur Rasheed, Ejaz Chaudhry, Dr. Murad Raas and other leaders.
It was said in the meeting that due to non-counting of votes of deviant members as per the decision of the Supreme Court, Hamza Shehbaz has only 172 votes left. While PTI and PML-Q have the support of 173 members.
The participants said that the government of Hamza Shehbaz is over and they will file a petition in the Lahore High Court on Thursday.
Meanwhile, the senior leadership of PTI also met the Speaker Punjab Assembly Chaudhry Pervaiz Elahi and consultations were held on the next course of action after the decision of the Supreme Court. The future constitutional and legal options were also reviewed.
On the other hand, Punjab Chief Minister Hamza Shehbaz also became active. The PPP leaders Syed Hassan Murtaza, Syed Ali Haider Gilani and Makhdoom Usman Ahmed Mahmood met while Qamar Zaman Kair also met Hamza Shehbaz.
Issues of mutual interest and political situation were discussed in the meeting held at the Chief Minister's House.
The Chief Minister Hamza Shehbaz said that even in the past every step was taken in accordance with the constitution and law. We will continue to do the same. Imran Niazi and his followers played with the constitution, he added.