Previous governments never thought about relief of people: PM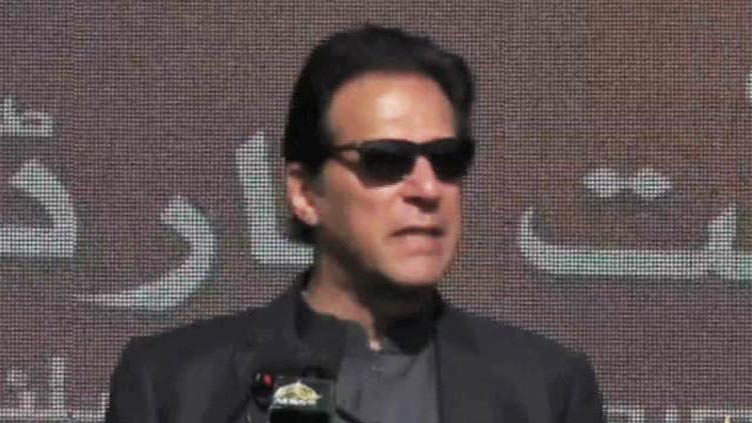 Pakistan
Previous governments never thought about relief of people: PM
ISLAMABAD (Dunya News) – Prime Minister (PM) Imran Khan on Wednesday has said the previous governments had never thought about the relief of the people and that Pakistan Tehreek-e-Insaf (PTI) is the only party to provide health related facilities to the general masses.

While addressing the inaugural ceremony of Naya Pakistan Qaumi Sehat Card scheme, the premier said that those who looted country's money are undergoing medical treatment abroad.

The entire family is sitting in London for treatment, he added.

PM told that the under this Sehat Card, every family will be able to avail healthcare facilities up to one million rupees in a year. Pakistan is the only country in the world to introduce such a unique ambitious program for providing free health facility to its citizens, he asserted.

Imran Khan said that the poverty-stricken people are facing problems in medical treatment due to lack of enough money.

Health issues create economic problems for the people and our vision behind this scheme is to at least relieve them of the economic suffering when they get ill, he went on to say.

The premier further said that Rs450 billion has been utilized for health insurance purpose, adding, courage and determination needed to take such steps.
He said when people own their country, only then the country achieves the ideal of national security but when people are deprived of their basic needs how would they think of the nation and national interest.
It is to be mentioned here that Under the scheme, all families of Islamabad, Punjab, Azad Jammu and Kashmir, Gilgit Baltistan and Tharparkar will be provided free medical treatment at government and private hospitals.