All thieves are sitting in Federal Cabinet: Shahid Khaqan Abbasi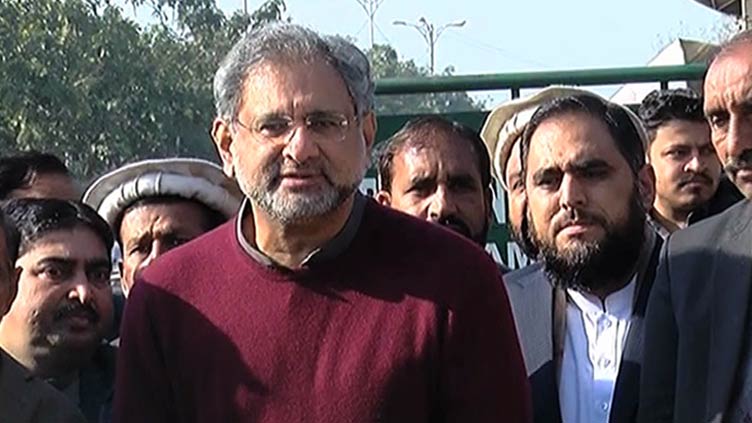 Pakistan
Shahid Khaqan said country has come on 140th slot in Transparency International's corruption index
ISLAMABAD (Dunya News) – Pakistan Muslim League-Nawaz (PML-N) leader and former Prime Minister (PM) Shahid Khaqan Abbasi on Tuesday has said that all the thieves are sitting in Federal Cabinet.
While talking to media, the PML-N leader said that every ministry of Pakistan Tehreek-e-Insaf (PTI) government is facing scandals worth billions of rupees.
The country has come on 140th slot in Transparency International's corruption index, he added.
Shahid Khaqan Abbasi further said that already suffering people of Pakistan have now got afraid of PM Imran Khan's new 'threats'.
Earlier, the PML-N-leader alleged PTI of embezzlement in 22 bank accounts. He claimed that PM Imran Khan committed corruption by establishing two companies abroad.