Shahid Khaqan Abbasi alleges PTI of embezzlement in 22 accounts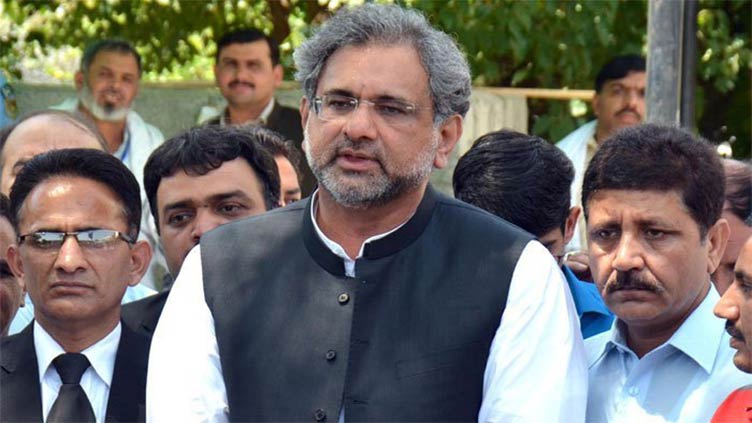 Pakistan
PM Imran Khan has committed corruption by establishing two companies abroad: Shahid Khaqan
ISLAMABAD (Dunya News) – Pakistan Muslim League-Nawaz (PML-N) leader Shahid Khaqan Abbasi on Tuesday has alleged Pakistan Tehreek-e-Insaf (PTI) of embezzling in 22 bank accounts.

Talking to media, the PML-N leader said that Prime Minister (PM) Imran Khan has committed corruption by establishing two companies abroad.

Earlier, Shahid Khaqan Abbasi stated that the government cannot take loan from the State Bank of Pakistan (SBP) and will have to approach other banks.

While holding a press conference, he stated the board that the government used to consult with has been demolished.

"Governor State Bank will be the second most powerful person. Now, it will be difficult for the Pakistan Tehreek-e-Insaf (PTI) to smoothly manage the national affairs and development process," he added.

Abbasi said that people who celebrated mini-budget must be prepared for their wrath.