Published On 15 January,2022 12:25 pm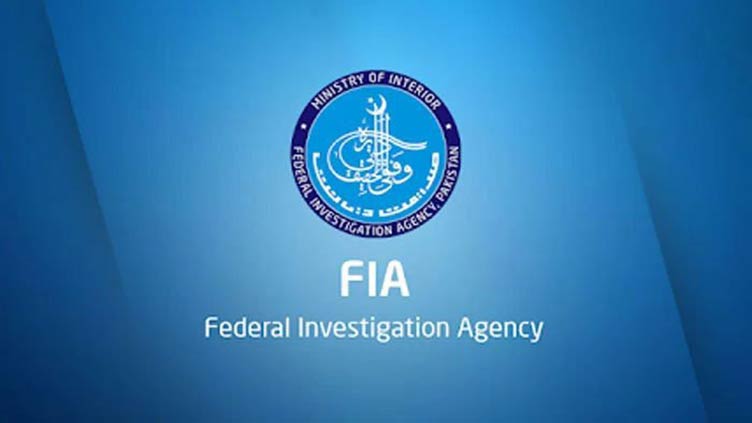 Money laundering committed due to failure of private banks: FIA on case against Shehbaz family
LAHORE (Dunya News) – Federal Investigation Agency (FIA) on Saturday has said that the money laundering was committed due to the failure of private banks.

The agency prepared a report regarding money laundering case against Pakistan Muslim League-Nawaz (PML-N) President and Opposition Leader in National Assembly (NA) Shehbaz Sharif and his family.

FIA, in its report, mentioned that not taking action against benami bank accounts showed clear failure of the private banks.
Previously, Lahore High Court (LHC) had dismissed Shehbaz Sharif's petition challenging the inquiry of FIA in money laundering case.
During the hearing, the PML-N leader's counsel said that the inquiry of FIA is based on dishonesty. We fully cooperated with the team in the investigation. The authorities have failed to unearth any benami bank account of Shehbaz Sharif, he added.
Earlier, FIA had submitted details of 45 bank accounts of Shehbaz Sharif, his sons Hamza and Salman Shahbaz in money laundering case. The concerned officials told that the accused may be sentenced to seven years in jail with fine and seizure of properties.
FIA had also submitted a challan against Shehbaz Sharif and Hamza Shahbaz and declared them as prime accused.
On November 11, 2020, Mian Shehbaz Sharif and his son Hamza Shehbaz Sharif were indicted in money laundering reference by accountability court.
All the accused in the case pleaded not guilty. Shehbaz Sharif, while rejecting allegations of the anti-graft watchdog, said that he was being politically victimized.