Murree tragedy: Fawad Ch criticizes Shehbaz Sharif in NA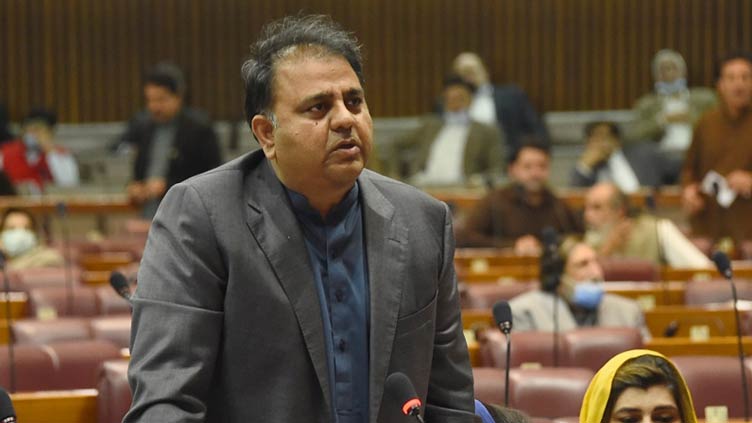 Pakistan
Fawad Ch criticizes Shehbaz Sharif in NA
ISLAMABAD (Dunya News) – Federal Minister for Information and Broadcasting Fawad Chaudhry on Monday strongly criticized Leader of Opposition in National Assembly Shehbaz Sharif during National Assembly session.
Reacting to the speech of Pakistan Muslim League-Nawaz (PML-N) president Shehbaz Sharif, the information minister during NA session said that it was thought that the tragedy of Murree would create an atmosphere of unity but unfortunately they couldn't become leader even after ruling the country for 30 years. "They are political dwarfs," he added.
While declaring opposition members 'touts', Fawad Ch said that we would not have to witness this day today had the Sharif family had not built palaces for themselves.
The minister said that civil administration and armed forces undertook rescue efforts and cleared all roads in twenty-four hours.
He said 1, 64,000 vehicles entered Murree during the last five days. He said it should also be kept in view that internal tourism is booming in Pakistan due to the government s pro-tourism policies.