VIDEO: Jahangir Tarin responds to question regarding tilt towards PML-N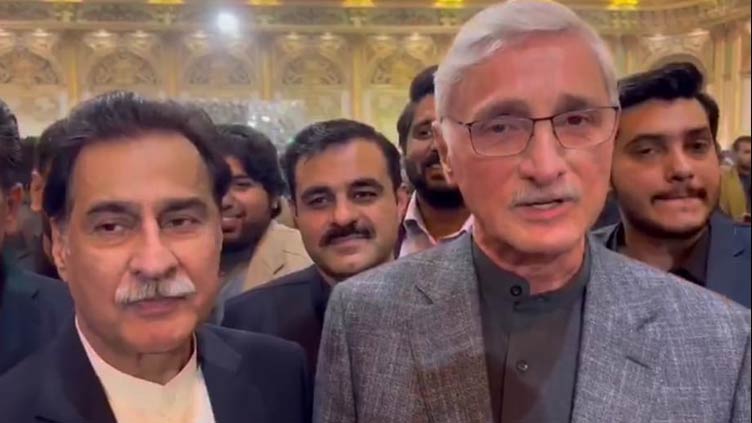 Pakistan
Tareen said his friendships with PML-N were old and remained in place.
LAHORE (Dunya News) – Pakistan Tehreek-e-Insaf (PTI) leader Jahangir Khan Tareen said on Friday that his friendships with Pakistan Muslim League-Nawaz (PML-N) were old and remained in place.
He said this in an informal discussion with journalist at the wedding ceremony of daughter of PML-N leader Khawaja Saad Rafique.
The PTI leader while declaring PML-N's Khawaja Saad rafique his brother said that they have lived together.
Responding to a question of a journalist who asked him if his "jet would go towards PML-N", Tareen said that the "jet" could go anywhere (Jahaz kisi taraf bhi ja sakta hai) and kept smiling when asked further questions on the topic.