Scrutiny Committee report contains proofs of Akbar S Babar's allegations: Abbasi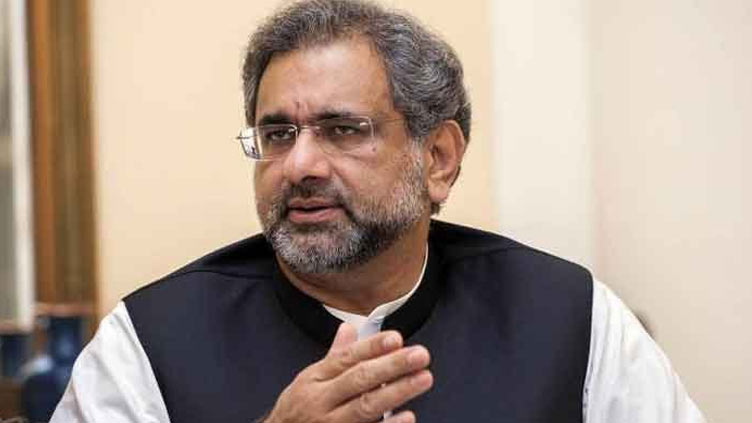 Pakistan
proof of Akbar S Babar's allegations is available in the scrutiny committee's report
ISLAMABAD (Dunya News) – Pakistan Muslim League-Nawaz (PML-N) leader Shahid Khaqan Abbasi on Wednesday said that the proof of Akbar S Babar's allegations is available in the scrutiny committee's report whereas Pakistan Tehreek-e-Insaaf (PTI) has only denied the accusations but have not submitted any proof of its stance.
In a press conference the PML-N leader claimed that PTI used all the tactics they could to prolong the case but failed to provide the record of the 300 million in that time.
Earlier in the day, Pakistan Muslim League-Nawaz (PML-N) President and Opposition Leader in National Assembly (NA) Shehbaz Sharif said that scrutiny committee's report is a damning indictment of Prime Minister (PM) Imran Khan.
In a post on social-networking website Twitter, the PML-N president has said that truth has a strange way of exposing people. Pakistan Tehreek-e-Insaf (PTI) has been running away from foreign funding case for last seven years and now we know why, he added.
Shehbaz Sharif said the facade of "Sadiq aur Ameen" has been shredded into pieces.