PPP emerged as significant party in KP LB polls: Bilawal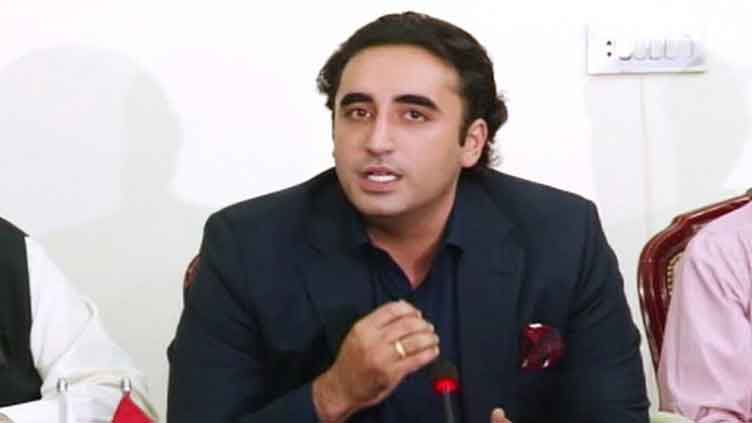 Pakistan
PPP emerged as significant party in KP LB polls: Bilawal
KARACHI (Dunya News) – Chairman Pakistan Peoples Party (PPP) Bilawal Bhutto on Tuesday said that his party has emerged as the significant party in Khyber Pakhtunkhwa Local Bodies (LB) polls.
Chairman PPP lauded the tireless efforts of party members and congratulated them on victory.
He went on to add that PPP holds tradition of never backing out. Bilawal further advised party members to keep on working hard and emerge victorious in upcoming general elections.
Earlier today Pakistan Muslim League-Nawaz (PML-N) vice president Maryam Nawaz said that Pakistan Tehreek-e-Insaf (PTI) suffered a dreadful defeat in Khyber Pakhtunkhwa local government elections.
Talking to media persons, Maryam Nawaz said that an election ticket of PTI is actually a ticket of humiliation and this is the first government in history that has one after the other defeat in by-elections.
The PML-N leader said that no power on earth can support performance of Imran Khan and asked government to resign.
She, while referring to PTI leaders, said that they call KP their home but in next elections no one will accept PTI ticket and candidates of the party would have to wear helmet before going into public.
Earlier, National Accountability Bureau (NAB) prosecutor requested the Islamabad High Court (IHC) to adjourn the hearing of Avenfield reference without any proceedings. Maryam Nawaz appeared before the court.
During the proceedings, NAB prosecutor told that he is suffering from fever due to which the doctor has advised him to quarantine himself. It is, therefore, requested to defer the hearing on the appeals, he asked the IHC.
Subsequently, the court has adjourned the hearing till January 18.