Will continue struggle at every forum to get rid of govt: Hamza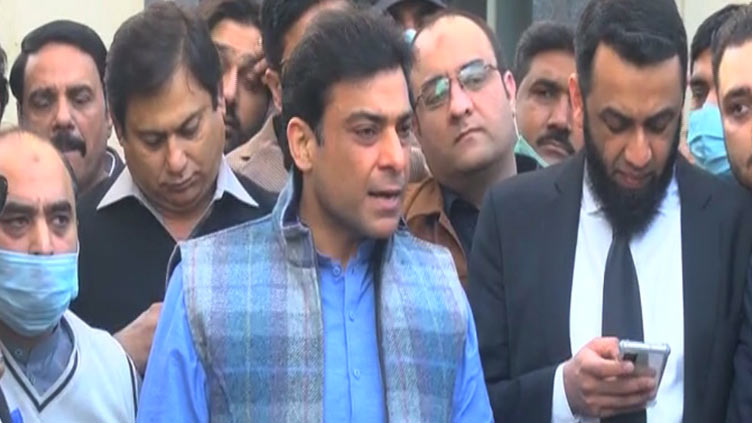 Pakistan
People who trusted the PTI are now regretting their decision: Hamza
LAHORE (Dunya News) – Pakistan Muslim League-Nawaz (PML-N) Hamza Shahbaz on Saturday said that Pakistan Tehreek-e-Insaf (PTI) while trying to make 'Naya Pakistan' has destroyed the old one.
Talking to media persons, Opposition Leader of Punjab Assembly Hamza Shehbaz said that they will continue their struggle at every forum to send the government packing.
He further said that Prime Minister said that inflation is lowest in Pakistan while there is 18 percent inflation in the country and Finance Advisor says that inflation will increase further.
The PML-N leader said that people who trusted the PTI are now regretting their decision. Imran Khan is the biggest mafia of this country, he added.
On the other hand, Hamza Shahbaz on Saturday appeared before banking court in money laundering case.
During the hearing, the court has directed Federal Investigation Agency (FIA) to submit original challan as soon as possible.
Earlier, FIA had prepared a challan against PML-N President Shehbaz Sharif and his son Hamza Shahbaz and declared them as prime accused.