Hamza Shahbaz appears before NAB court in Ramzan Sugar Mills case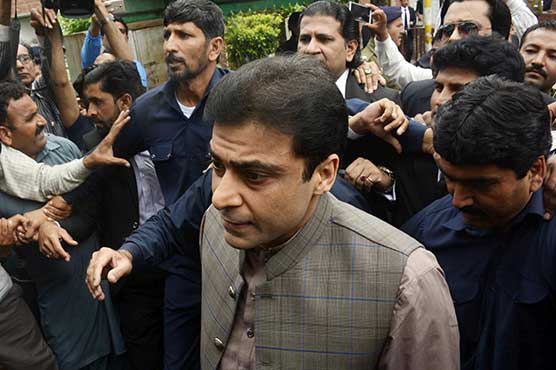 Hamza Shahbaz appears before NAB court in Ramzan Sugar Mills case
LAHORE (Dunya News) – Pakistan Muslim League-Nawaz (PML-N) member and Opposition Leader in Punjab Assembly Hamza Sharif on Tuesday has appeared before Lahore's accountability court in Ramzan Sugar Mills case.
During the proceedings, the National Accountability Bureau (NAB) court has approved exemption from hearing plea of PML-N president Shehbaz Sharif.
The court has summoned all the witnesses and adjourned the proceedings till November 26.
In previous hearing, Shehbaz Sharif's lawyer said that a video will be recorded of testimonies of the witnesses under new NAB ordinance.