Pak-New Zealand cricket series called off under conspiracy: Sheikh Rashid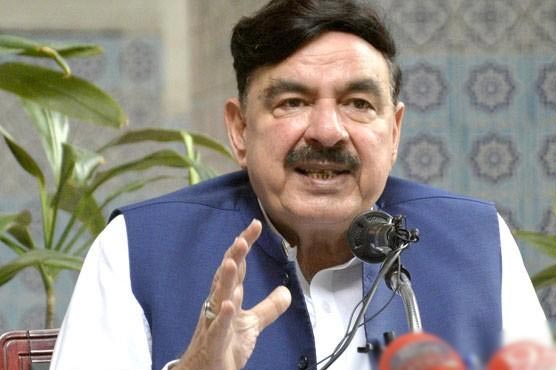 Pak-New Zealand cricket series called off under conspiracy: Sheikh Rashid
ISLAMABAD (Dunya News) - Federal Interior Minister Sheikh Rashid Ahmed has said that the cricket series between Pakistan and New Zealand was called off under a conspiracy.
Talking to media after New Zealand cricket board called off series with Pakistan over security concerns interior minister said that our institutions tried to persuade but New Zealand made its decision.
Sheikh Rashid said that Prime Minister Imran Khan had contacted the Prime Minister of New Zealand who told the premier that they think an attack could take place as soon as the team leaves the stadium.
Minister said our agencies tried to persuade but New Zealand made its decision, none of our agencies received information regarding any threat, adding we provided New Zealand team the best security.
The interior minister said that there were no security threats with regards to the tour, adding that when the Pakistani security institutions talked to the New Zealand security officials, they could not provide any proof about the threat. "The tour was cancelled under a conspiracy."
Sheikh Rashid said that gloved hands conspired against Pakistan s peace efforts in the region, they want to make us scapegoats. Both borders of Pakistan are safe. He said that India is stuck on Pakistan adding peace will prevail in Pakistan in all circumstances.
When asked by the journalist if you will resign, responding to this, the minister said that one should speak wisely adding this is not a failure of the Interior Ministry.
In response to another question, Sheikh Rashid said that the England cricket board is also considering their tour to Pakistan and will decide in 24 hours. He said arrangements for the British team are complete, the decision is up to them.