Published On 14 September,2021 11:54 pm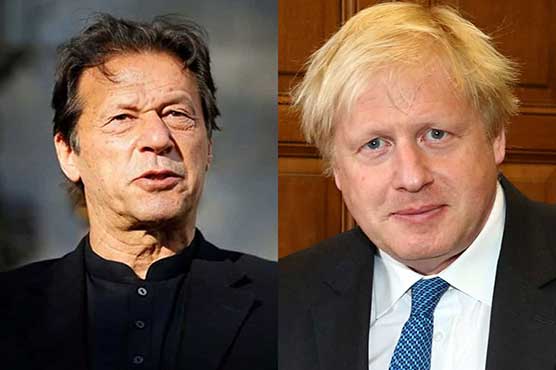 British PM's mother Charlotte Johnson Wahl, died "suddenly and peacefully" at a London hospital
ISLAMABAD (Dunya News) – Prime Minister Imran Khan on Tuesday extended his deepest condolences to the British Prime Minister Boris Johnson over the sad demise of his mother who passed away on Monday.
The prime minister took to the twitter to express his grief and sorrow over the death of Charlotte Johnson Wahl who was the mother of British PM.
"My condolences to Prime Minister @BorisJohnson on the sad demise of his mother. In this difficult moment my thoughts and prayers are with him and his family," Imran Khan wrote on twitter.
Charlotte Johnson Wahl, a professional painter, died "suddenly and peacefully" at a London hospital on Monday, the family said.
The Prime Minister has described her as the "supreme authority" in his family and has credited her with instilling in him the equal value of every human life.
She was diagnosed with Parkinson's Disease at the age of 40 and later became president of the European Commission for Human Rights.