Pakistan's only interest in Afghanistan is peace, stability: Sheikh Rashid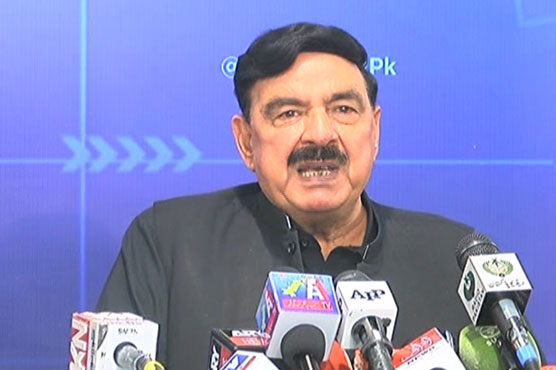 There is no refugee camp in Pakistan: Interior Minister
ISLAMABAD (Dunya News) - Federal Interior Minister Sheikh Rashid Ahmed on Sunday said that Pakistan's only interest in Afghanistan is that it has peace and stability.
Addressing a press conference, Interior Minister clarified that there is no refugee camp in Pakistan and Afghans, who crossed illegally in Pakistan, have been repatriated.
Sheikh Rashid further said that Pakistan fenced its border with Afghanistan to deal with terrorism. He added that one should be hopeful that Afghan Taliban will walk shoulder to shoulder with rest of the world.