DG ISI hosts meeting of intelligence chiefs from Iran, Russia, china, Tajikistan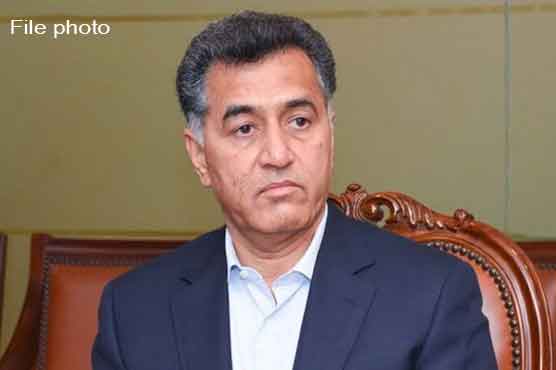 DG ISI hosts meeting of intelligence chiefs from Iran, Russia, china, Tajikistan
ISLAMABAD (Dunya News) – Pakistan is at the forefront of peace and stability efforts in Afghanistan as Director General (DG) Inter Services Intelligence (ISI) Lt General Faiz Hameed on Saturday hosted a meeting of intelligence chiefs of China, Russia, Iran and Tajikistan in Islamabad, reported quoting sources.
According to the sources, DG ISI Faiz Hameed headed a meeting of the intelligence chiefs from China, Iran, Russia, and Tajikistan in the federal capital to discuss ongoing developments in Afghanistan. "They discussed the ongoing security situation in Afghanistan during the meeting."
The sources further said that the participants of the meeting also exchanged views on the measures needed for lasting peace and stability in the region.
"It would be ensured that Afghan soil will not be used against any country and all countries would play a role in the reconstruction of Afghanistan," the stakeholders agreed during the meeting, reported privy sources.
Earlier, the DG ISI had visited Afghanistan recently where he met Afghan leadership in Kabul and discussed different matters. The DG also held meeting with former premier of Afghanistan Engineer Gulbadin Hikmatyar and deliberated upon the formation of Afghan government.
Earlier before, Lt Gen Faiz Hameed had said that don't worry, everything will be fine in Afghanistan. A delegation led by General Faiz Hameed had arrived in Kabul.
The delegation had reached Kabul to hold talks with the Taliban leadership to discuss Pak-Afghan security.
On this occasion, a journalist in Kabul asked what do you think will happen in Afghanistan now, to which Lt Gen Faiz Hameed replied, "Don't worry, everything will be fine."
Replying to the question, the Pakistan's Ambassador in Kabul Mansoor Ahmed Khan said that we want peace and stability in Afghanistan.