Major reshuffle expected in Punjab cabinet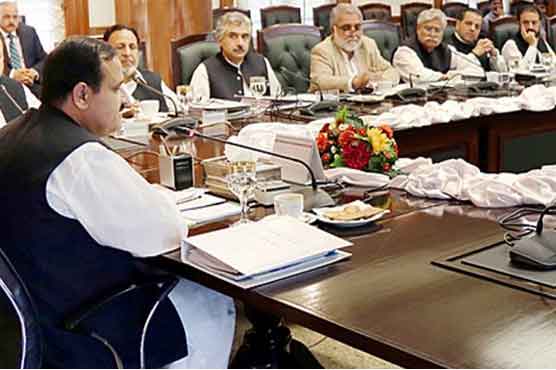 Possibility of reshuffling in the portfolios of the five ministers due to unsatisfactory performance
LAHORE (Dunya News) – Major reshuffle is expected in Punjab cabinet as portfolios of five ministers are likely to be changed.
According to the reports, there is a possibility of reshuffling in the departments of several ministers of the Punjab cabinet.
After three years of unsatisfactory performance of several provincial ministers in Punjab, there is a possibility of reshuffling in the portfolios of the several provincial ministers. In this regard, the reports of authoritative bodies have been compiled on the performance of these ministers.
The reshuffle in the portfolios of the ministers will be based on their three-year performance. After the final approval of Prime Minister Imran Khan, Punjab Chief Minister Sardar Usman Bazdar will take action.
The ministries of five ministers in the Punjab cabinet are in hot water. Minister for Labour Ansar Majeed Khan Niazi will likely to face the possible change. He has openly expressed his critical attitude in the cabinet meetings.
The portfolios of Tareen group's provincial ministers Nauman Langrial and Ajmal Cheema are expected to be reshuffled. The ministry of Hafiz Mumtaz will also likely to be changed.
The Punjab Assembly's higher authorities are also not happy with the performance of Minister for Food Aleem Khan. It also said that the food minister did not attend the assembly session after the first meeting of the budget. Aleem Khan has not been attending the cabinet meetings for some time.
Minister for Transport Jahanzeb Kachchi is also likely to be come in circle of possible change. Minister for Higher Education Yasir Humayun's ministry is also in a state of uncertainty.
There are also concerns about the performance of Minister for Literacy and Non Formal Basic Education Raja Rashid Hafeez, while Reservations are also being expressed about the performance of Minister of Punjab for Environment Protection Bao Muhammad Rizwan. Meanwhile, a final decision could not be taken regarding him due to the coalition partys ministry.
It was also reported that the proposal to appoint special coordinators to party leaders in the ministries is also being considered. Party leaders can be tasked for working together with ministers.