Published On 07 September,2021 07:18 pm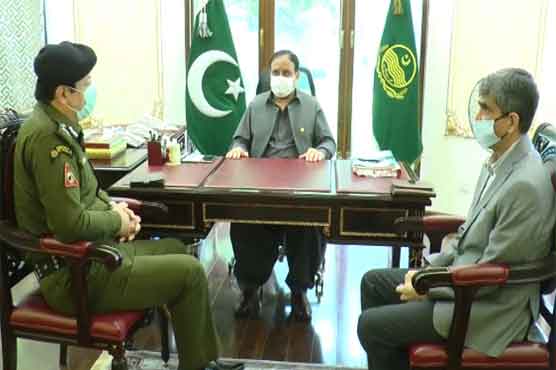 Sardar Ali Khan appointed seventh IGP and Kamran Ali appointed as fifth Chief Secretary of Punjab
ISLAMABAD (Dunya News) – Pakistan Tehreek-e-Insaf-led (PTI) Punjab is leading other provinces in bureaucracy reshuffle.
As per the details garnered, so far five chief secretaries and seven inspector general of police have been changed in the province after the Pakistan Tehreek-e-Insaf (PTI) party formed the government in the federation, while the command of Punjab was handed over to Sardar Usman Bazdar 2018 elections.
Sardar Ali Khan has been appointed as the seventh IG of Punjab, while Kamran Ali Afzal has been appointed as the fifth Chief Secretary of Punjab in three years.
It is pertinent to mention here that Dr Kaleem Imam was removed from the post of IG Punjab in September 2018, while Muhammad Tahir remained in the post for about 34 days and Amjad Javed Salimi served as the IGP Punjab for six months and Arif Nawaz Khan for 7 and a half months, adding that Shoaib Dastgir s tenure lasted for about nine and a half months.
Inam Ghani served as the IG Punjab for the longest time during the tenure of PTI government. Inam Ghani was appointed IG Punjab on September 8, 2020.
On the other hand, during three years of inclumbent government, Kamran Ali Afzal has become the fifth Chief Secretary of Punjab. When the PTI government formed government, Akbar Durrani was the first Chief Secretary Punjab. After Akbar Durrani, Yousuf Naseem Khokhar took over the responsibility of Chief Secretary.
Later, Azam Suleiman Khan replaced Yousuf Naseem Khokhar, followed by Jawad Rafique Malik as Chief Secretary Punjab.
During the tenure of incumbent government, Jawad Rafique Malik has served as Chief Secretary of Punjab for the longest time. Jawad Rafique Malik remained Chief Secretary Punjab for about 16 and a half months. He was appointed Chief Secretary Punjab in April 2020.