Pakistan's efforts for inclusive Afghan govt must be supported: Fawad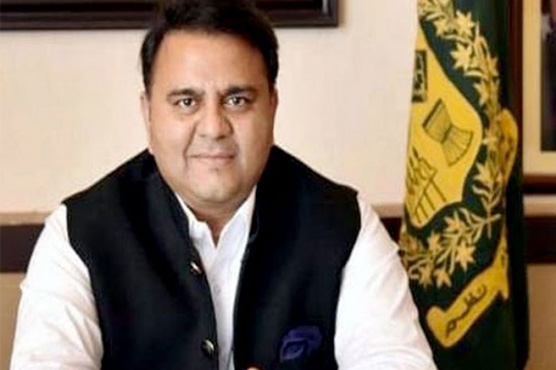 Pakistan and Turkey are important players in this issue: Fawad
ISLAMABAD (Web Desk) - Minister for Information and Broadcasting Chaudhary Fawad Hussain has said Pakistan is working with regional and international powers for an inclusive government in Afghanistan.
In an interview with foreign media outlet, he said Pakistan's efforts for inclusive government in Afghanistan must be supported.
The Information Minister said forming government in Afghanistan is the responsibility of the Afghan people but the regional powers have to help Afghanistan to stabilize.
He said both Pakistan and Turkey are important players in this issue. Both the countries are actually partners in peace as far as Afghanistan is concerned.
Chaudhary Fawad Hussain warned if the world repeated the same mistake of abandoning Afghanistan, it will create a hub of extremist organizations right at the border of Pakistan, which is hugely worrisome for us.
He recalled that when Soviet Union left Afghanistan, we had to deal with the problems left behind and now when the US and NATO forces are leaving Afghanistan we are again in a quagmire.
The Information Minister said if Afghanistan does not get stabilized, millions of Afghans will start moving towards Pakistan. He said Pakistan is already hosting 3.5 million Afghan refugees and our economy is not strong enough to take more refugees.
Responding to a question, Chaudhary Fawad Hussain said at the moment there is no refugee crisis.
He said Pakistan has evacuated foreign nationals from Kabul. PIA evacuated more than two thousand people.
He said our borders are actually normal right now but if the instability continues in Afghanistan, then we have a comprehensive plan to deal with the migrants. He said we do not want Afghan migrants get into Pakistan but we will make arrangements for them at the border.