Justice Isa objects to bench constituted for jurisdiction of suo motu notice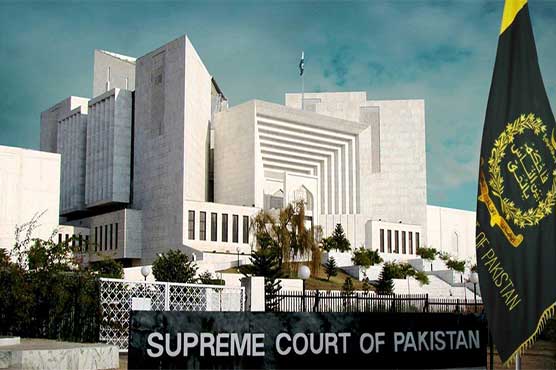 If one bench started to monitor of another bench then it would lead to collapse of judicial system
ISLAMABAD (Dunya News) – Justice Qazi Faez Isa objected to larger bench constituted for jurisdiction of suo motu notice in the journalists' harassment case.
According to the details, Justice Isa has penned a letter to Chief Justice of Pakistan (CJP), raising objection on the decision to form a larger bench in the journalists' harassment case.
In a letter to the CJP dated Aug 24, Justice Isa said the Constitution detailed the different jurisdictions of the SC and they could also be conferred by law.
"No jurisdiction is conferred which permits one bench to monitor the working of another bench, let alone to hold its orders in abeyance," Justice Isa wrote.
Justice Isa argued that if one bench started to monitor the activities and orders of another bench then it would lead to "chaos and the collapse of the judicial system".
"Once the honourable chief justice has constituted the benches then cases should be fixed in routine before such benches without any filtration," he said.
In the letter, Justice Isa also criticised the SC registrar, saying that a government employ to appoint as registrar of the top court is violation of the constitution.
Pointing out that he had worked in the Prime Minister s Office prior to becoming a registrar, Justice Isa said the Constitution mandated the separation of the judiciary from the executive and critiqued the induction of government servants as registrars.
Meanwhile, the attorney general submitted written submissions and suggestions on the matter to the court.
On the other hand, a case related to harassment of journalists was heard in the apex court. The attorney general told the court that according to media reports, Justice Qazi Faez Isa had written a letter stating that one bench could not review the proceedings of the other.
Acting Chief Justice Umar Ata Bandial remarked that there was no intention to interfere in the order of the two-member bench of the Supreme Court. "If no valid reason is given, then the case will gain present before a two-member bench again."