Published On 24 August,2021 04:36 pm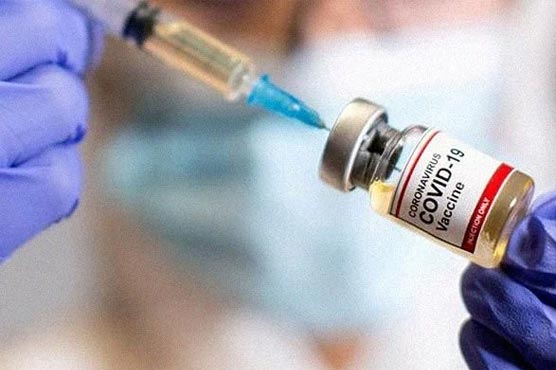 Over million COVID-19 vaccines administered across Pakistan
ISLAMABAD (Dunya News) – The National Command and Operation Centre (NCOC) on Tuesday informed that the country regained its momentum of inoculating over a million COVID-19 vaccines a day after a slight dip.
The nerve center of the country in its fight against Covid-19 pandemic took to Twitter to announce that the total vaccines administered to the eligible masses were 1,051,651 during past 24 hours.
The cumulative number of doses administered included both partially and fully vaccinated people where the total vaccines administered so far were 47,802,106, it wrote in the tweet.
— NCOC (@OfficialNcoc) August 24, 2021
Earlier today, addressing a press conference, Asad Umar had said that only fully vaccinated people will be allowed to board on both international and domestic flights from September 30.
The minister declared vaccination certificates compulsory for those visiting hotels and guest houses and attending wedding ceremonies.
He also urged the students over the age of seventeen years to get one dose of vaccine by 15th of September and the second dose by 15th October in order to continue their studies at the educational institutions.
For those using the public transport including trains, metros and buses, will also have to get both the doses by 15th October to continue to avail these services, he added.
The minister said thousands of vaccination centers have been established across the country with mobile vans also operating. He said the people should themselves vaccinated for their own safety and those of others.
Asad Umar said that NCOC has decided to open anti Covid vaccination for the youth in the age bracket of seventeen to eighteen from September 1.