Pakistan's Ambassador calls on Gulbadin Hikmatyar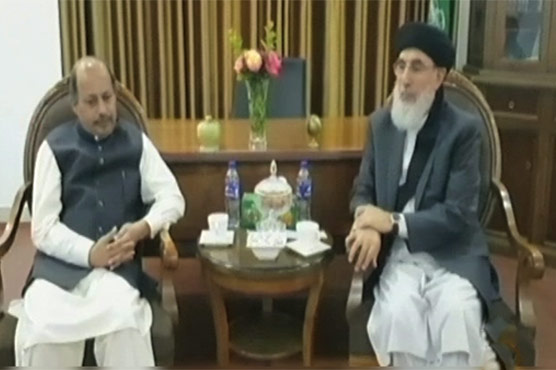 Pakistan will extend its cooperation for peace in Afghanistan: Mansoor Ahmad
KABUL (Dunya News) – Pakistan's Ambassador in Afghanistan Mansoor Ahmad Khan called on former Prime Minister of Afghanistan Engineer Gulbadin Hikmatyar at his office in Kabul on Sunday.
During the meeting, issues pertaining to formation of new government in Afghanistan were discussed. Mansoor Ahmad reiterated that Pakistan will extend its cooperation for peace in Afghanistan.
Hezb-e-Islami's head Gulbadin Hikmatyar stressed that for peace and formation of new government, all political parties should work together for finding the solution.