Pakistan committed to work with US, China & Russia to preserve gains made in Afghanistan: Asad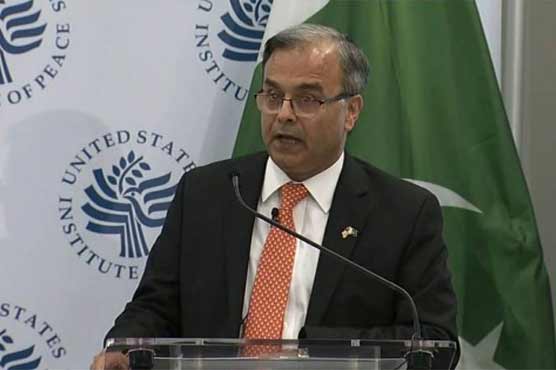 Pakistan committed to work with US, China & Russia to preserve gains made in Afghanistan: Asad
(Web Desk) - Pakistan is committed to work closely with United States, China and Russia to preserve the gains made in Afghanistan.
This was stated by Pakistan's Ambassador to the United States, Asad Majeed Khan in an interview with USA TODAY's Editorial Board in Washington.
The Pakistani Envoy said what we are hearing from the ground is that there has not been major violence so far, and it seems that Taliban have been receptive to the concerns of and listening to the international community in terms of the way they are conducting themselves.
Ambassador Asad Majeed Khan warned that the instability in Afghanistan could have deleterious consequences, which could certainly reach farther than Pakistan.