Pakistan has evacuated about 1100 people from Kabul: Munir Akram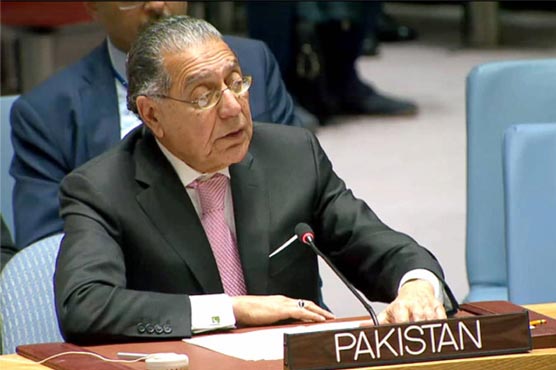 "Our embassy in Kabul is open, extending facilitation to those seeking visas."
LAHORE (Dunya News) - Pakistan s Permanent Representative to the United Nations Munir Akram has said that Pakistan evacuated about eleven hundred people including diplomats, staff of diplomatic missions and international agencies and journalists from Kabul.
In an interview with CNN, he said our embassy in Kabul is open and extending facilitation to all those seeking visas and want to utilize Pakistan as a transit point to leave Afghanistan.
He said we are flying three flights into Kabul airport each day to get out about five hundred to six hundred people.
It is pertinent to mention here that Pakistan International Airlines (PIA) flights carrying 350 passengers from Afghanistan will land in Islamabad today at 1:00pm.
According to details, the passengers also included representatives of World Bank and international organizations.
The government sources told that Pakistan has taken special arrangements for its employees working in embassy in Afghanistan.
Earlier, PIA aircraft, that was stuck at Kabul's Hamid Karzai International Airport, returned to Islamabad.
The PIA plane left Islamabad for Kabul on Wednesday to bring back Pakistanis and foreign diplomats stranded in Kabul but was unable to fly back.
According to PIA spokesperson, it was the first international flight to take off from Afghanistan after the Taliban took control of Kabul.
"Pakistanis, foreign diplomats, and officials from important international institutions were aboard the flight," said the airline's spokesperson adding that the PIA chief executive Arshad Malik was personally overseeing the situation.