PIA plane stranded at Kabul airport reaches Islamabad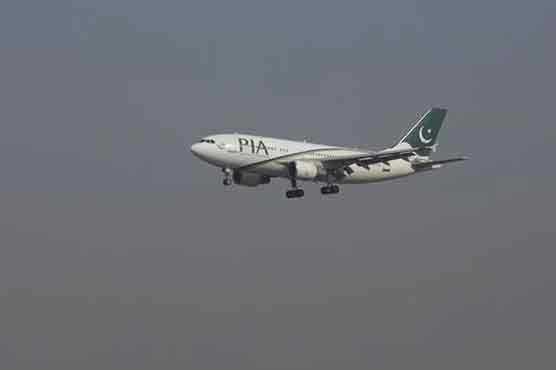 The details about the aircraft and flight have been kept hidden for security reasons.
ISLAMABAD (Dunya News) – Pakistan International Airline aircraft, that was stuck at Kabul's Hamid Karzai International Airport, has returned to Islamabad this morning, PIA spokesperson said in a statement.
The PIA plane left Islamabad for Kabul on Wednesday to bring back Pakistanis and foreign diplomats stranded in Kabul but was unable to fly back.
According to PIA spokesperson, it was the first international flight to take off from Afghanistan after the Taliban took control of Kabul.
"Pakistanis, foreign diplomats, and officials from important international institutions were aboard the flight," said the airline's spokesperson adding that the PIA chief executive Arshad Malik was personally overseeing the situation.
The details about the aircraft and flight have been kept hidden for security reasons.
It is pertinent to mention here that another PIA aircraft flew back safely to Pakistan from from Kabul as chaos descended at the airport.
Three were killed when people hanging from a US Air Force plane fell to the ground during the flight in an attempt to flee Kabul. In another incident, five Afghan civilians were killed as US troops fired aerial shots at Kabul airport.
According to a foreign news agency, the Afghans in an attempt to flee Kabul were hanging with a US military plane and fell to death mid-air during flight. The incident happened when the American plane reached a high altitude after taking off.
With the sudden collapse of the Afghan government, the US military, which plans to evacuate more than 30,000 people by August 31, has taken over air traffic control and flight coordination at the airport.