Published On 11 August,2021 04:25 pm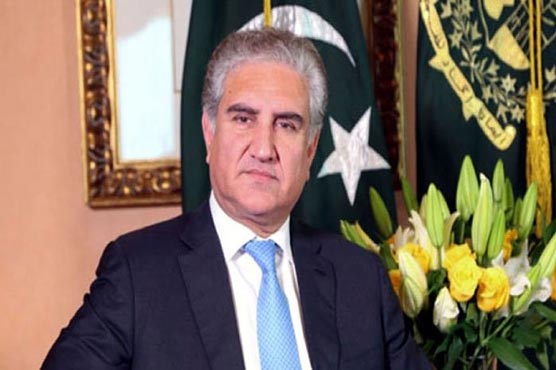 Pakistan wants durable peace in Afghanistan: FM
ISLAMABAD (Dunya News) - Foreign Minister Shah Mahmood Qureshi said Pakistan wants durable peace in Afghanistan and will continue to play its constructive role in this regard despite baseless allegations of Ashraf Ghani.
In a statement today (Wednesday), the Foreign Minister said Pakistan always played a positive role for peace in Afghanistan and Pakistani delegation is also present in the Peace Dialogue being held in Doha today.
He said the world is appreciating and acknowledging Pakistan s reconciliatory and sincere efforts for peace in Afghanistan.
He said that unfortunately, Pakistan is being blamed for the deteriorating situation in Afghanistan by some Afghan elements. He said the role of these spoilers should be monitored strictly.
The Foreign Minister urged all stakeholders for collective hard work and efforts for regional peace as rising violence in Afghanistan is very concerning for Pakistan.
The Foreign Minister expressed deep concern over the negative role of India as president of the UN Security Council for a month.