Rana Sanaullah terms Sheikh Rasheed as political refugee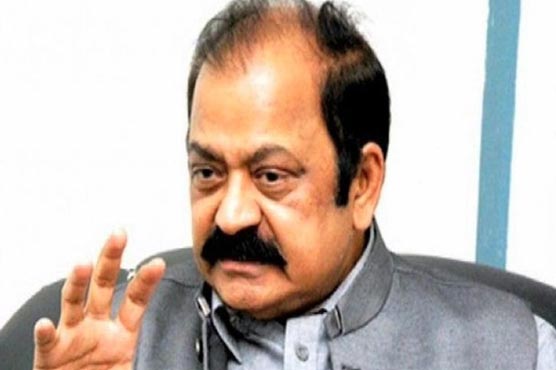 Those who gave two options to Nawaz Sharif have run out of options for themselves
LAHORE (Dunya News) – Strongly responding to Interior Minister Sheikh Rasheed's statement on former premier Nawaz Sharif, PML-N Punjab President and former provincial law minister Rana Sanaullah has termed Sheikh Rasheed as a political refugee on Monday.
In a statement, the PML-N senior leader said that those who gave two options to Nawaz Sharif have run out of options for themselves. He also said that the political refugees should be worried about their horse-cart because their coachman was about to flee.
"Since Sheikh Rasheed took over charge as the interior minister, the law and order situation in the country has become same like the railways," Rana Sanaullah replied to the remarks given by the interior minister on the PML-N quid.
Earlier todya, addressing a press conference, Sheikh Rasheed said that the passport of former prime minister and Pakistan Muslim League-Nawaz (PML-N) supremo had been cancelled on February 16 and he has two options either file an appeal or seek political asylum.
He said that the PML-N president Shehbaz Sharif has not filed application had seeking for removal from the Exit Control List (ECL).