Nazir Chohan willingly join group, not brought by force: Raja Riaz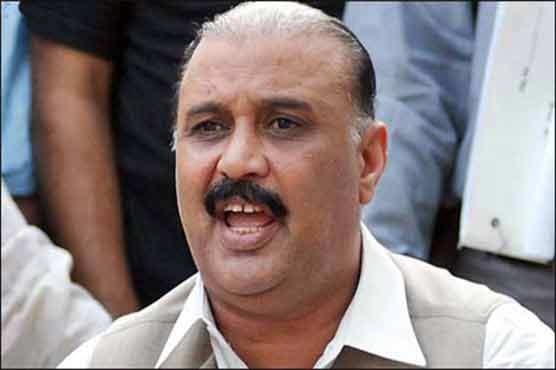 Nazir Chohan was forbidden to comment on religious issues
LAHORE (Dunya News) – Responding to the statement of PTI leader and member of Punjab Assembly (MPA) Nazir Chohan, Tareen's group key leader Raja Riaz said that Chohan voluntarily joined their group and he was not brought by force.
Raja Riaz also mentioned that Nazir Chohan was forbidden to comment on religious issues.
"Nazir Chohan is not a child that we misled them. He is an emotional man. Being as an emotional in the group, he always advised to move forward. As soon as Chohan was arrested for religious rhetoric, he left the group and fled," the PTI leader mentioned.
"We are all united under the leadership of Jahangir Tareen. Nazir Chohan was asked to remain silent after the explanation of Shahzad Akbar," Raja Riaz further said.
Earlier in the day, MPA Nazir Chohan had announced separation from Jahangir Tareen group. Talking to media along with Provincial Minister for Prisons Fayyaz ul Hassan Chauhan, he claimed that Jahangir Tareen used him.
He said that I accepted him as a leader but he does not deserve this adding that I went to court with him on every hearing but when I had a problem he did not even call me.