Published On 03 August,2021 09:39 pm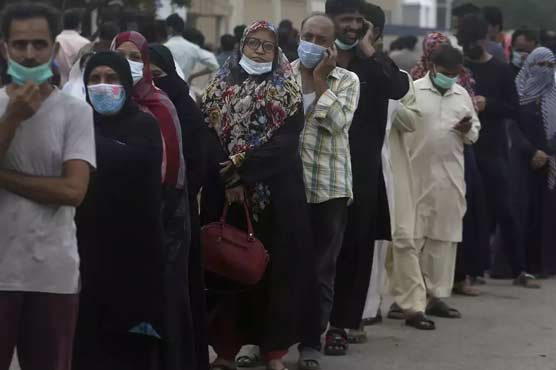 Sindh govt fails to enforce lockdown in Karachi
KARACHI (Dunya News) - The Sindh government has failed to enforce the lockdown in Karachi earlier imposed to curb the fourth wave of Coronavirus.
Open violations of the SOPs were observed during the lockdown as the citizens completely ignored the safety measures. The police was helpless to implement the lockdown as the businesses were also running secretly in the markets of the provincial capital.
It seems that the police have also given up due to the attitude of the citizens towards the SOPs as not many citizens were wearing the mask neither they were maintaining social distance.
Police snap-checking at most checkpoints was equal to none, while the carelessness has increased the risk of coronavirus outbreaks in the mega city.