'Mafia' will be defeated in PP-28 by-elections: Firdous Ashiq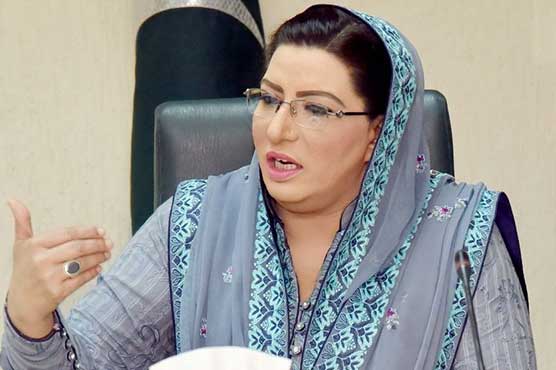 PTI is cleaning up the mess created by the mafia: Firdous
LAHORE (Dunya News) – Special Assistant Chief Minister (SACM) for Information Firdous Ashiq Awan on Tuesday said that 'mafia' will be defeated in PP-38 by-elections.
Firdous Ashiq Awan, in a tweet, said that the sun is setting for people who use to rig elections and steal votes and now Pakistan Tehreek-e-Insaf (PTI) is cleaning up the mess created by the 'mafia'.
CM's aide further said that every city and district of Punjab is now making progress while former rulers, despite in power for years, did nothing for the people.