Published On 22 July,2021 03:33 pm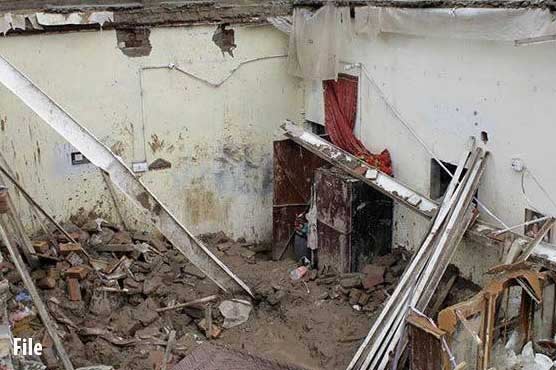 Light and heavy rain disrupted electricity supply in several areas
SUKKUR (Dunya News) – Several people were injured when roofs and walls collapsed due to heavy monsoon rains in Sukkur on Thursday, making life miserable for citizens.
According to the reports, last night s torrential rains in Sukkur wreaked havoc, with several people injured as roofs and walls collapsed in several areas.
Sukkur, Rohri and its surrounding areas were devastated by heavy rains with strong winds last night. Many people, including women and children, were injured.
Strong winds thrashed signboards, trees, power poles and transformers in many areas. Electricity has been disrupted in many areas which could not be restored after many hours.
Light and heavy rain disrupted electricity supply in several areas, while overnight rain inundated several areas, with some areas drowned under several feet of rainwater. Local administration says that they will extract water from low-lying areas in the next few hours.