Examinations will be held at any cost: Shafqat Mehmood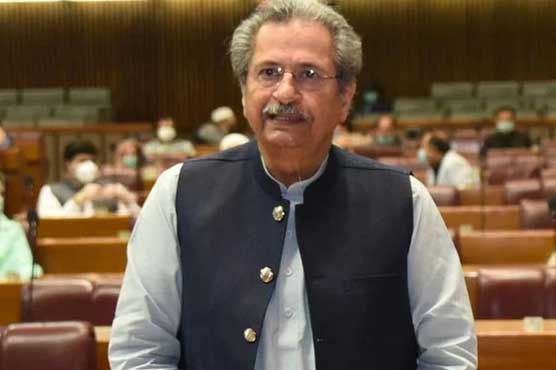 The minister said all the must students continue their preparation for the exams
ISLAMABAD (Dunya News) – Federal Minister for Education Shafqat Mahmood on Tuesday warned of damages for not conducting examinations and said that examinations will be held at all cost.
Speaking in the Lower House of the Parliament on Tuesday, he said that over Rs 100 billion has been set aside for the Higher Education Commission (HEC), adding that the previous government spent Rs 18 billion on university development while PTI government is spending Rs 25 billion.
He said that our education system is not the same for rich and poor and a certain class benefits from this education system. He said Prime Minister Imran Khan had said that he would bring a uniform curriculum for all schools and unfounded propaganda was made about new curriculum.
The minister went on to say that all the must students continue their preparation for the exams, adding that it was unanimously decided in the NCOC meeting to hold examinations.