Planning, teamwork needed to achieve budget targets: Asad Umar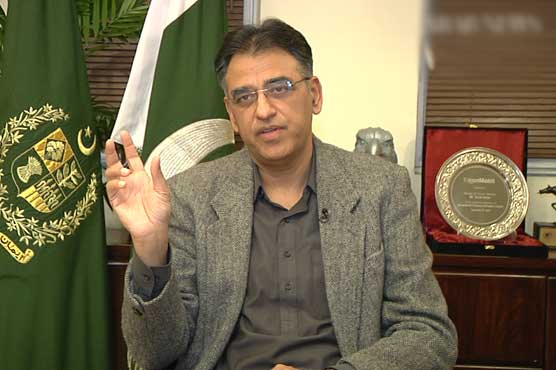 Asad Umar said no development work was done on any zone from 2013 to 2018
ISLAMABAD (Dunya News) – Federal Minister for Planning, Development, Reforms and Special Initiatives Asad Umar on Friday said that the targets set in the budget are not easy, clear plans and teamwork are needed to achieve the targets.
Speaking exclusively in Dunya News program "Dunya Kamran Khan Kay Sath", he said that the question was whether the government had the necessary authority for legislation, adding that it will be important to involve all stakeholders and the private sector and persuade voters to make difficult decisions.
The minister said that no development work was done on any zone from 2013 to 2018, adding that the development of special economic zones took place in our government. He said the government inaugurated Faisalabad zone and achieved first investment in Rashkai.
He said that Chinese companies are starting work in the field of agriculture and announcements of solid investments in agriculture are imminent. "I want Pakistan to be the first destination for investment for Chinese investors," he added.