Published On 16 June,2021 06:09 pm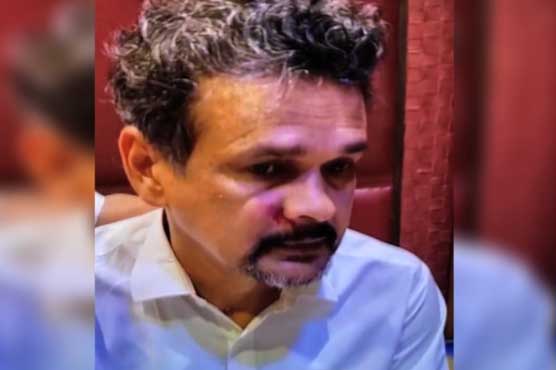 National Assembly session adjourned again as members create rumpus
ISLAMABAD (Dunya News) - Speaker National Assembly Asad Qaiser has once again adjourned the National Assembly session after taking notice of the incident of a government member being hit with a bottle during a commotion in the House.
The National Assembly session started late today after the action against the members involved in the yesterday's rumpus and the decision to ban them from entering the House.
However, even today, the members did not care about the sanctity of the House. When the situation worsened, Speaker Asad Qaiser angrily adjourned the session.
Speaker National Assembly said that he would not run the House until the government and the opposition set priorities expressing regeret over the today s incident.
Federal Minister Shireen Mazari said that PML-N thugs attacked PTI MNA Akram Cheema.
---
Speaker expresses regrets for yesterday s incident in NA
---
Earlier the National Assembly resumed its session at the Parliament House in Islamabad this afternoon (Wednesday) with Speaker Asad Qaisar in the chair.
At the outset, Speaker Asad Qaisar expressed regrets for yesterday s incident and the use of non-parliamentary language by some members of the National Assembly, which undermined the sanctity of the House. He said action has already been taken against some of the members.
The Speaker said Rana Tanvir Hussain of Pakistan Muslim League-Nawaz has proposed him to constitute a parliamentary committee to further probe the matter and decide rules for running business of the House in an amicable and cordial environment. He asked the opposition and the treasury benches to nominate six members each for the committee.
Asad Qaisar said he would fully implement the recommendations to be submitted by the parliamentary committee. He adjourned the House till the opposition and the treasury benches come up with names of the committee members from each side and agree on a common point to run the House in an disciplined way.
It is pertinent to mention here that the Speaker banned entry of seven MNAs to the National Assembly's premises for creating rumpus and using non-parliamentary language during yesterday's session of the House.
They include Ali Nawaz Awan, Abdul Majeed Khan, Fahim Khan, Sheikh Rohale Asghar, Ali Gohar Khan, Chaudhry Hamid Hameed and Agha Rafiullah.