Induction of MILGEM-class corvette ships to improve capabilities of PN: Naval Chief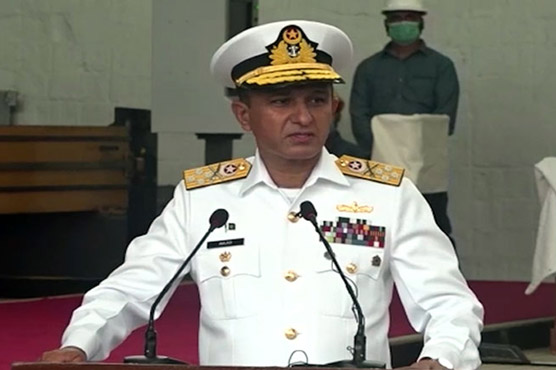 The ship will be equipped with the latest weapons and sensors: Naval Chief
KARACHI (Dunya News) - The steel cutting ceremony of fourth MILGEM-Class Corvette ship being constructed for Pakistan Navy was held at Karachi shipyard today (Tuesday).
Chief of the Naval Staff Admiral Muhammad Amjad Khan Niazi was the chief guest of the ceremony.
On the Occasion, Chief of the Naval Staff lauded the mutual cooperation between Ministry of Defence Production, Pakistan Navy, Karachi Shipyard and Turkish Company for the construction of battle ships.
He said the ship will be equipped with the latest weapons and sensors.
Naval Chief said induction of MILGEM-class corvette ships will further improve the capabilities of Pakistan Navy to cope with the conventional and non-conventional threats.