World Oceans Day being observed today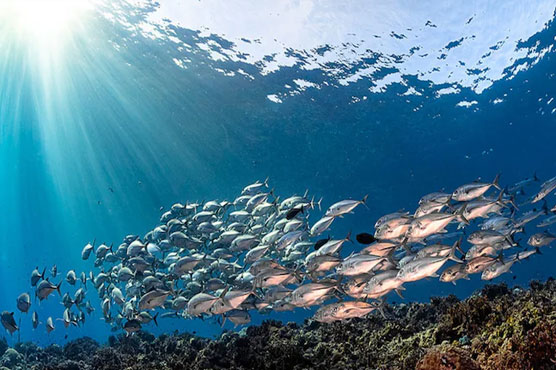 World Oceans Day being observed today
ISLAMABAD (Dunya News) - The World Oceans Day is being observed today (Tuesday). The purpose of the day is to highlight the impact of human actions on the ocean and to develop a worldwide movement for the sustainable management of the world s oceans.
Theme of the World Ocean Day this year is The Ocean: Life and Livelihoods.
In his message on the occasion, Naval Chief Muhammad Amjad Khan Niazi said Pakistan Navy is playing leading role in promoting safe and sustainable use of ocean resources.
He said some of our initiatives include beach cleaning, intensified mangroves plantation, banning use of destructive fishing nets, tackling oil pollution at sea and coordination with industries to reduce waste dumping into the sea.
The Naval Chief said that a number of events and activities have been arranged to raise awareness about oceans and their resources.