Pak Navy Ship SAIF visits port Djibouti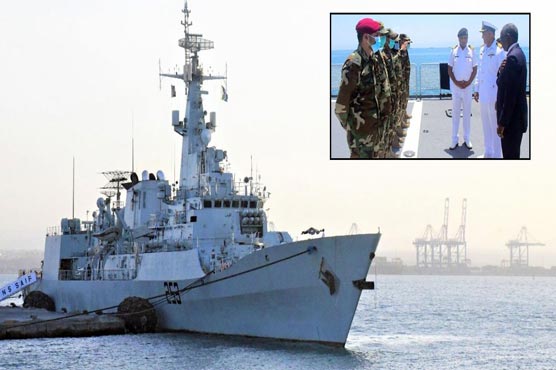 Pak Navy Ship SAIF visits port Djibouti
KARACHI (Web Desk) - Pakistan Navy Ship SAIF visited port Djibouti during deployment on Regional Maritime Security Patrol.
Commanding Officer of PNS SAIF called on President of Djibouti Parliament Mohamed Ali Houmed and naval officials.
During the interactions, matters of mutual interest were discussed and further enhancement of bilateral ties in all spheres was re-affirmed.
Harbour exercises were also arranged for Djibouti Coast Guard personnel to demonstrate PN capabilities to conduct Maritime Security Operations.
PNS SAIF is presently on deployment at North Arabian Sea and Gulf of Aden and is contributing towards international efforts to ensure maritime security in the region.
— DGPR (Navy) (@dgprPaknavy) June 6, 2021