Published On 05 June,2021 10:21 pm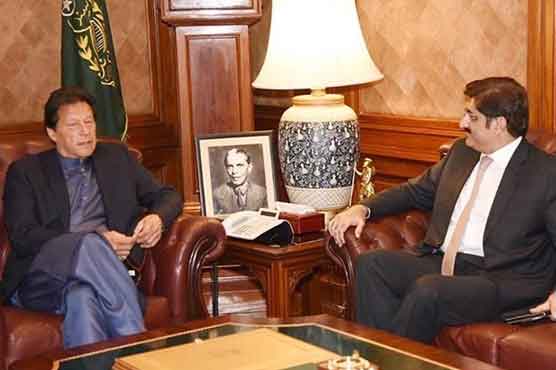 Sindh's development projects ignored by Federal govt: Murad Ali Shah
KARACHI (Dunya News) - Sindh Chief Minister Murad Ali Shah on Saturday wrote a letter to Prime Minister Imran Khan complaining that the federal government has ignored projects for Sindh in the public development program.
In his letter to the PM on development projects for Sindh being neglected, Murad Ali Shah said that it was an injustice with the people of Sindh. He also said that Article 156 of the Constitution is being violated by not convening a meeting of the National Economic Council.
The Chief Minister said that despite four years having passed, the National highway Authority (NHA) has not completed the construction of Sehwan-Jamshoro Highway, adding that the federal government was responsible for the loss of human lives due to its non-completion.
The letter further said that Punjab was given projects worth Rs86,605 million while Sindh only received Rs4,808 million.
The Sindh government has also demanded a review of the Public Sector Development Program (PSDP) from the federal government for the next financial year.