Published On 31 May,2021 11:18 am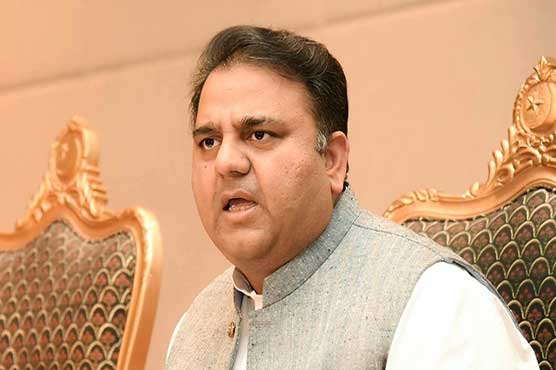 So far, PPP and PML-N took 47 and 35 percent loan respectively: Fawad Ch
ISLAMABAD (Dunya News) - Minister for Information and Broadcasting Chaudhry Fawad Hussain on Monday said that he is surprised over the statements of Pakistan Muslim League-Nawaz (PML-N) president Shehabz Sharif and Pakistan Peoples Party (PPP) chairman Bilawal Bhutto regarding International Monetary Fund (IMF).

In a statement, the Pakistan Tehreke-e-Insaf (PTI) government minister has advised the PPP and PML-N leaders to review facts before leveling allegations to avoid embarrassment. So far, PPP and PML-N took 47 and 35 percent loan respectively, he added.
Earlier, Fawad Chaudhry said Pakistan is facing economic crisis due to ineffective policies of PML-N and PPP government.
In a post on social-networking website Twitter, the minister said that the policies of Pakistan Tehreek-e-Insaf (PTI) are boosting the economic growth of the country. For the first time, Rs4 billion tax has been gathered, he added.
The minister further said that historical production of wheat, rice, sugarcane and corn has been recorded during PTI tenure.