Justice Isa case: Registrar returns govt's review petitions against SC verdict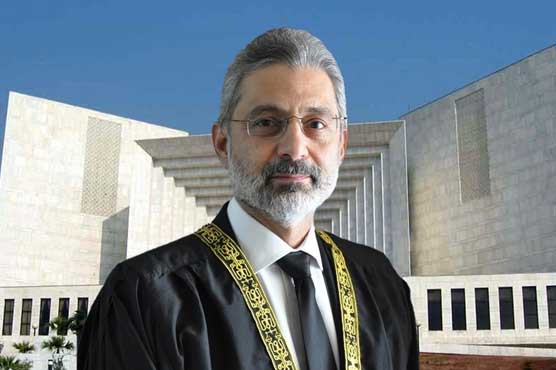 The registrar returned the application with the objection that a review could not be conducted twice
ISLAMABAD (Dunya News) – The registrar of the Supreme Court of Pakistan (SC) on Wednesday returned a review petition filed by the government against the top court s ruling on the review petitions in the Justice Qazi Faez Isa case.
The registrar returned the application with the objection that a review could not be conducted twice into one case.
According to sources, the President had filed a constitutional petition under his own jurisdiction. Justice Qazi Faez Issa had been made a party in the 70-page petition.
In addition, the petitions had been filed by President Arif Alvi, Prime Minister Imran Khan, Advisor on Interior and Accountability Shahzad Akbar, Law Minister Farogh Naseem, and the Federal Board of Revenue (FBR).
The petitions called for the formation of a full-bench comprising all the judges of the apex court, in which Justice Isa was made a party.
The government has decided that to file an in Chambers appeal against the objections of the Registrar s Office within 30 days.
The federation in its pleas taken the position that these are not ordinary but curative review petitions.
It pertinent to mention here that the apex court had quashed the ongoing legal proceedings in all forums, including the FBR, on the review appeals of Bar Councils, including Justice Qazi Faez Issa and his wife.